Request Activity Graph¶
The Requests > Activity Graph is a graph that shows all of the web request activity currently stored by FusionReactor. In the top right of the page next to the 'Set Home Page' you can switch graphs quickly by clicking the 'Time' button to be switched to the WebRequest Time Graph.
Below is a sample image of the JDBC Activity Graph.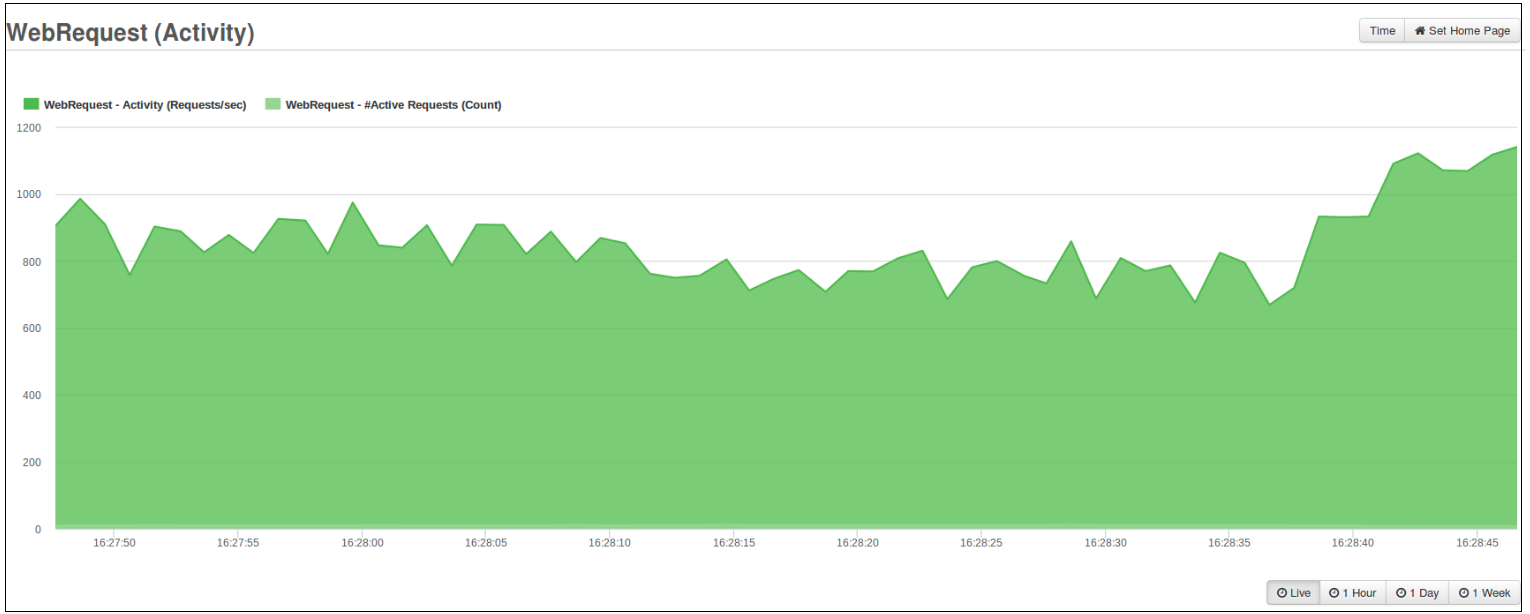 Note
The Request Activity Graph is the same as [Transaction->Activity(../Transactions/Activity-Graph.md) but filtered
to only show transactions of WebRequest type.